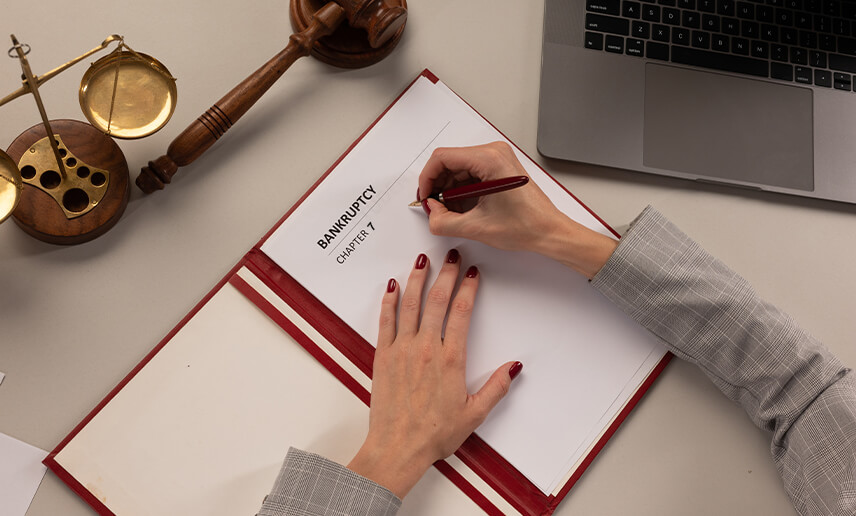 Have you pretty much determined that you need to file for Chapter 7 bankruptcy to get out of the financial straits you have found yourself in? Are you completely confident of that decision? Filing for bankruptcy is not something that should be done on a whim but it is also not the frightening monster the media and entertainment industries make it out to be. When done correctly, and when the right process is followed, it can be greatly beneficial with very little risk.
If you want to file for Chapter 7 bankruptcy, be sure to review this basic rundown of the process. But the first step is retaining a bankruptcy lawyer to help you each step of the way. If you live in Texas, you can call to talk to our Fort Worth bankruptcy attorneys at The Pritchard Law Firm. We have more than 45 years of combined legal experience to put to good use for you.
Basic Breakdown of the Chapter 7 Bankruptcy Process
Analysis: How much debt do you actually have? A ballpark figure is not an option. You also need to sort out the non-dischargeable debts, such as unpaid child support and penalties for personal injury cases you owe, from the rest. Sorting through your property and figuring out what is exempt can also take a bit longer than you might expect but careful analysis is necessary. Remember that you may lose a portion of whatever is not exempt.
Means test: Chapter 7 bankruptcy aims to totally dissolve any dischargeable debts, giving you a figurative clean slate to begin your financial life once again. Due to the power of this process, only those who have been making less than the average income for a family of their size and in their state may file. You will have to take a means test to see if you qualify.
Redemption: Property that has been assigned as collateral for loans will need to be redeem, reaffirmed, or surrendered. This involves either paying the creditor the property's current value, renegotiating your payment contract on a piece of property, or allowing the creditor to take it, respectively.
Fill and file: Now that you understand your own debt, income, and assets completely, you can actually prepare to file for bankruptcy by filling out stacks of paperwork. Make some time to meet with your bankruptcy attorney so you can fill out the documentation together. One mistake can lead to big trouble or disqualification so it is well worth it to have a second set of professional eyes on this step.
Order in the court: After filing for bankruptcy, you should expect to be summoned to court at least once to give a chance for creditors to ask any questions about your bankruptcy. They might be trying to figure out if they can squeeze anything else out of you. Prepare and protect yourself with your bankruptcy lawyer's help. You also need to present an argument as to how you will manage your secured debts in the future.
If every step goes according to plan, the court will say that your debts have been discharged. You no longer need to pay those debts and the creditors tied to them cannot legally pursue you for any missing payments. In other words, all's well that ends well.